Website

Designing & Development
With over 13+ years of experience in web design and development, Soft Solutions stands as one of the major web development companies in Pakistan with a solid team of web designers, developers, QA engineers, hosting managers and database experts. This unique combination enables us to provide end-to-end quality website solutions.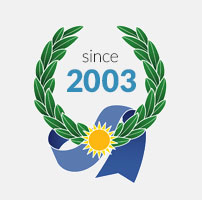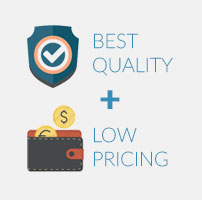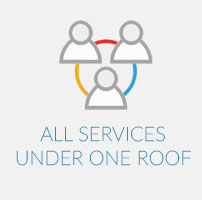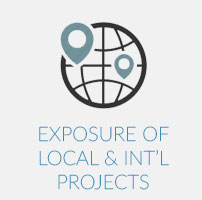 There are hundreds of types of websites to suit your specific purpose. For example, if you are a corporate entity, you may go for neat yet sophisticated website look. However, for ecommerce stores, the website is more likely a selling tool where selling of products becomes priority than presenting a brand image. Our team is experienced enough to listen to you, understand your requirements, read your business model and then suggest a more appropriate website model that will surely generate business for you.
We are extremely willing to talk to you and explore various options that will lead to achieve your website goals. Just use the inquiry button at the bottom or visit our contact us page to drop us a quick inquiry and our team will get back to you with more details.
Over the years, we have been fortunate to work with various business verticals. A typical website design process starts with an online or offline discussion with client to understand the prospective website's objectives, audience, geographic targeting, design preference, color choices and functional areas to be developed. The initial discussion typically lays down the core framework for the website which is later refined over the period of development cycle and finally the website gets ready for deployment.
Website Designing & Development Process
We believe that your website is your important business tool. We have matured our website design process over the years to suit organizations of all sizes. Here are the typical steps we take during most of the website design processes.
Web Page Requirement Analysis
Our team will do an online or offline meeting with the client to understanding their website requirements. We put key focus on analyzing the end objectives of how the client intends its website to contribute to his/her business. The requirements analysis covers various aspects such as choice of design, color scheme, target audience, geographic targeting, functional elements, customer experience and everything that can help us dig deep enough to come up with the best possible solution.
Contract Finalization
Based on the gathered website requirements, we'll send a detailed business proposal to the client highlighting all the major elements to be designed/developed in the prospective website. The quote will also include cost and time commitments. In addition to this, the proposal will include general terms of the contract.
Website Design Mockups
Once we go into contract, our designer and analyst will discuss on design preference and based on already collected requirements, one or more design mock ups will be created. For simpler projects, a single layout may be enough. However, for major projects multiple screens will be designed to show the look and feel of the interfaces, user experience and different functional areas of the project.
Basic Working Prototype
On finalization of the design mock ups and general functional interfaces, our development teams comes into play and the project development process gets started. In this phase our developers write code, build database and eventually bring the mock ups to life. Our testing team works alongside to make the project bug free to the maximum.
Project Delivery
On completion of development and testing phase, we notify the client of the completion of the project. Typically, the project is launched on a test server so that client can have a look and test. Any issues and fixes are done based on client feedback.
Deployment
Web design and development projects need to be deployed to client's domain/hosting platform. Our company provides domain and hosting services. However, a client may provide their own domain/hosting setup and our team will deploy the website live on the provided credentials. Even after the deployment of the websites, our team will make a test of the website on the live environment and notify the client.
Customer Feedback & Fixes
The client gets the website live and keeps testing it. In case of any issues or problems, our team works with the client to fix those problems.
Customer Training
This is the final and integral part of the closure of the project where our team guides the client on various technical aspects of the project. We provide user manuals (if committed). And we also provide user training so that the client has no problem managing the newly launched website.