While finding the professional website development projects, there are a lot of options you can find. First of all the option comes to consider is that you can do things on your own. But, for professional development, obviously, you need proper and complete skills. Then another or second option that comes to see is to hire a freelancer developer.
But, before going to discuss this option we would like to ask you that think twice that have you a serious website development project? If the emotive utterance from your side is in a positive manner then leave the second option too. This is because the freelancer may be a professional person but there is no surety about the sincerity of a freelancer or does he really care about your company's profile or worth. Best and reliable services for web development in Lahore Pakistan.
Well, it is a long debate but the conclusion is that you are not delivering your ideas or project into safe hands. Well, the rest of the option is to choose an outsource company for your project of website development at serious level.
But if the curiosity is also knocking your mind that why an outsource company can be the best for your website development project. Then you are to inform that the working strategy of an outsource web development company is remarkable when it takes care of your requirements. The following are the general services an outsource company offer to the clients. Readout these qualities and then take the decision whether it is a good option for you or not.
Collective Expertise
Outsource companies offer services from more than one professional. The end product you will get will be the masterpiece by a team of professionals of more than one area including, programming, designing, and content writing, etc.
Your freelancer may have a grip on one or more technologies but an outsource company has the professionals of all the technologies including, frontend technologies, backend technologies, and database technologies, etc.
Continuous Maintenance and Support :
The services by your freelancer maybe for the limited time duration. But, an outsource company offers you the complete maintenance and support for a long time or even for a lifetime.
The projects you may get from a company show the look of a world-class project. This is because an outsource company offers you a dedicated team that brings elegant, smooth, swift, and appealing solutions to your project.
An outsourcing company is easily accessible all the time. You can schedule a meeting with them anytime you need it. Actually, after going through a dyad process you can easily convey your message as compared to fix the bugs on phone calls or through emails.
They Take Care of Your Deadlines:
A company always takes care of the deadlines you give to them. A company is always responsible for delivering the services on time. So, an outsource company can also be a time-saving value for you. On the other hand, freelancers, often, do not take care of deadlines and they are time consumers actually.
Another main issue that occurs in these kinds of services is the payment method. If you hire a freelancer you are not so familiar with the identity and actual location of freelancer. So, under this situation, a serious hazard may occur while in delivering payment to them. But, an established company always trustworthy in this matter because with the complete profile and location the company exists around you.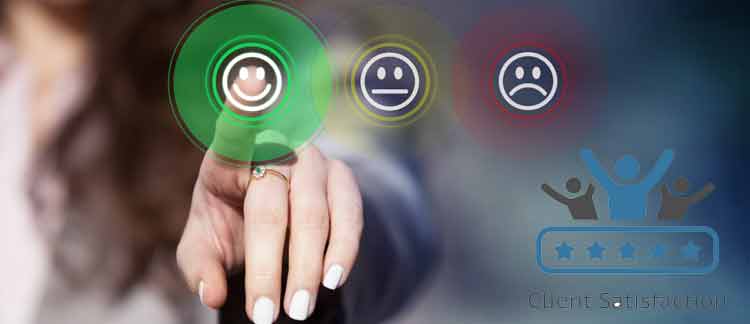 A company always looks for client satisfaction. They do not leave the clients if a single bug left in the development. Read website designing company with proven track record in Pakistan.
Focus On The Core Business:
Companies get the complete knowledge about the business and services you are, actually, offer to the masses. So, they design your project in such a value which shows the core values of your business.
The Believe On Market Trends:
A good company always keeps in the currently running trend of markets and they polish your name or business name according to the latest running trend of the market.
Final Takeaway:
Well, these are the common qualities of an outsourcing company. But before choosing the company make sure that they are setting all these requirements to consider your project seriously. Here at softsolutions we assure our clients that we take the responsibilities seriously to turn your dreams into the destinations. So, do not think much and call us today for better quality services.