If one thinks that he can start an online business within a week then do not laugh at him/her because today everything is possible in this world of digitalization. Just say thanks to the internet that allows you to stop nothing you want to do. Today, we can Create an Online Business within a week and we are just not talking the talk but we are walking a walk. By following the below-given steps one can easily launch an online business within a week:
Identify the Product You Want to Sell
The hard task to start your online business is to choose the niche or to identify what product would be better to sell. Make a complete plan that what is the market trend and in which product the people are more interested. You have to choose something that has a large global demand. To identify the product details one can use Google Trend, eBay Top Products, Amazon Best Sellers, and some other related tools to identify the value of the products.
Keep Your Manufacturer Ready
Once after selecting the particular product, you are required to keep your manufacturer ready to offer you enough supply of products that you can sell through your online business. Just tell us that you have good traffic on your website or business and people are demanding a large number of products but you do not have enough supply to sell them then how you would run your business? So, keep your manufacturer or dealers ready to offer you at least the needy amount of products.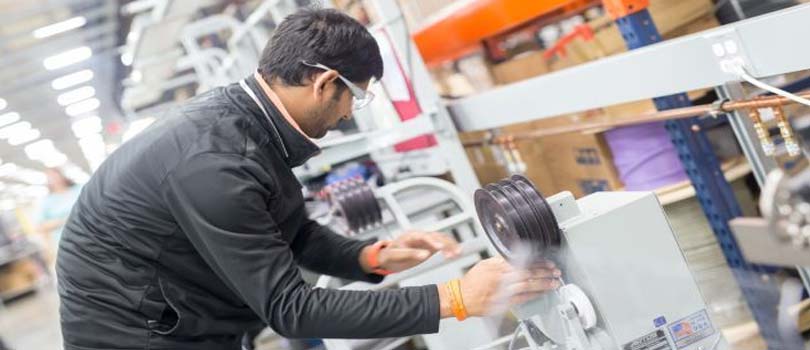 Now, this is the time to select the best name for your business. In businesses, especially, in online businesses the name of a brand does matter. Your name is the reflection of your business. So, chose a name that interprets your business. Experts say that the name of a business should be relevant to such an extent that one may get the prototype of your business in mind after hearing or reading the name of your business. For this purpose, you can also take assistance from the professional Online Store Builder in Pakistan.
The online presence of your business is necessary even before going to launch your business. This is the era of online presence and there are several social media platforms are using through which the businesses are getting rapid promotions. Make sure that your business has profiles on Facebook, Instagram, and other social media platforms even before launching it.
The entrepreneurs may also have a complete idea about the buyers. What type of people or companies are interested in your products? You may have a complete idea about it before going to launch your product or business. This thing will help you to increase rapid growth in your business even within a week. For this purpose, you have to make complete surveys of markets physically as well as online.
You have gotten the idea about product identification, your manufacturers, the name of your business, and even the idea of your buyers, etc. Now, this is the time to develop a website. For an online business, the website is everything. Try to build a website just according to your business. You are recommended to get the services of the expert Online Store Developer for this purpose. A professional look at your website is a way to present your business as a professional business.
Products Fulfilment and Shipping
Another important or hard task to run a successful online business is to take care of the fulfillment of the products and shipping process of your products. First of all, make sure the availability of products. For example, you have as many products as your customers need. Then come to the shipment. Customers do not bear any flaw and bad experience in the shipment of their products. Try to arrange and manage the best and easy delivery method for your customers to get their loyalty.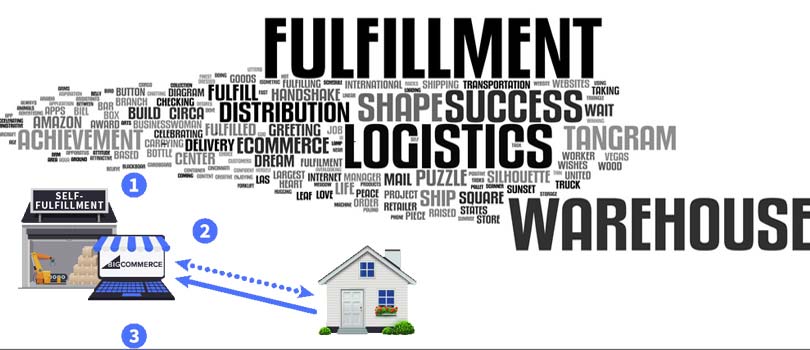 Establish Your Revenue Goal
Well, it is not a wise thing to go with your business blindly. Instead of this, you have a complete idea in mind that what are your expenditures and what you are going to earn from your business. For this purpose set a complete goal. Make a complete chart that what is the cost of your product, what is the cost of delivery, and the cost of other components such as website maintenance, staff expenditures, software cost, and manufacturer bills, etc. In this way, you will be able to get the idea that how much you are investing and what output you are getting from your business. This will help you to improve your revenue.
Every single business needs a proper marketing plan to become popular even among the ordinary masses. So, for obtaining a quick output and easy access to a large number of customers, you are required to choose proper marketing plans. Well, social media platforms are the best ways to promote your businesses. You can run ads of your brand to social media platforms. Then you can also run TV or cable ads to promote your name among the large numbers of community within a short time duration. Moreover, for all other marketing plans, you are suggested to contact us.
Launch Your Online Store Now
I think, now, you have become able to launch your online business. Ask your Online Store Website Maker to launch your website after several testing processes. Once your website will be launched then it won't be down because the first impression is the last impression. Just imagine that you have made high promotion or marketing of your online business before launching it. At the time of launch, a large number of people are online to explore you and your site disappears and goes down than what impression you will leave to your customers?
Final Thoughts:
Well, by following the above-mentioned strategy one can easily run an online business even within a week. If you also have a plan of online business but are looking for the best online store developer then you are invited by Softsolution, where you can get all the potential solutions regarding Online Store Website Development, online store website price, and all other related aspects.