Want to promote your business or products and are looking for the best idea? What about mobile application development to get the potential audience to your services? Well, you are informed that today mobile apps including Mobile Apps for Android or a mobile app for iOS both are considered as the best ideas to reach the maximum audience. Now, the issue is how to develop a mobile application? If you are also suffering from the same problem then you are informed that just remove the signs of worries from your face and read this article through which you will be able of understanding the mobile application development for obtaining a better success in your business:
If you already have an idea into your mind about your app, then you should move on to the next step. But, if you are not so confirmed about the idea, then stay at this point and think that what you want to show to your customers? A proper idea is the assurance of proper implementation. You can take the opinions from some related sources but you have to take the final decision according to your prototype that suits your imagination. While taking the idea also keep things in mind that how the idea will be implemented, weather is it possible to implement your idea or not.
Now take a look at the requirements or need that what you actually want to have to implement your idea. You have to know what is your idea and how you can prove it according to people's needs.
Think About Flow And Features
Flow and features are the most important things to get the security and attention of the users. Today the markets are replete with a large number of ideas. Whatever we think to create or launch we find a number of competitors in the market related to that idea. So, under this situation, only that idea could be the greater one that comes with a proper flow and distinctive features.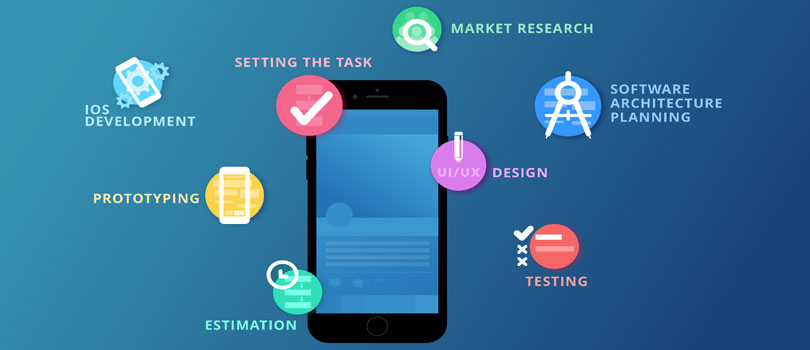 This step is the most important because it would offer the main appearance to your idea. The mobile app designing could be in such a way that it will be the reflection of your idea. The users have to get the idea from the design or layout that what they are going to get from your side. This is a good impression to get the customer's loyalty and interest and, at the same time, this thing declares how much professional you are in your field.
Get The Services Of Professionals
Once you have gotten an idea, identified the requirements or need, accounted for all the features, and also derived the design of your idea. Then this is the time to implement your thoughts. You are recommended to get the Mobile Application Development Services from professionals. If you want to show your profile as a professional then you ought to be built a professional app and this can only be possible to implement by the professional mobile app developers.
While developing your app or after launching your app you also get the idea about the analytical tools. Analytical tools help to identify how much downloading your app is. Moreover, the ideas about the users' engagement and all other activate happening on your mobile app, all you can get by the analytical tools. Today, the best tools are including Flurry, Localytics, and Google Analytics are the most used analytical apps o the internet.
You should also think about the user experience to your app while developing it that what kind of experience the user will get. Whether your mobile app is user friendly or not. Remember that if users do not feet it safe and easy to use an application the user never gets back to it. So, whatever mobile application you are going to develop, whether it is a mobile app for android or a Mobile App for iOS it must be user-friendlier.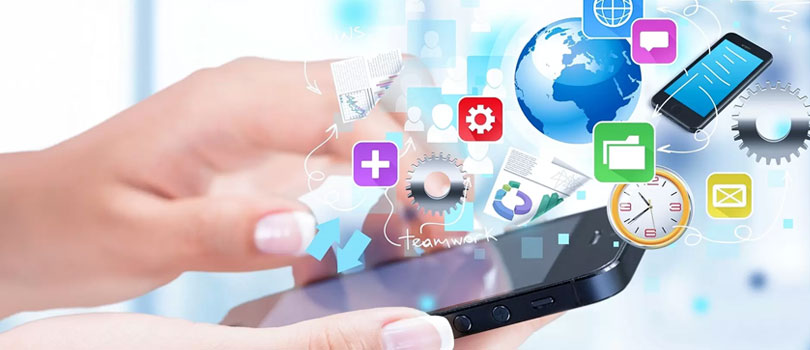 Get The Proper Guideline
You must have the proper guideline about your mobile application and the guideline, for the users that how to use or operate the application, must also be added into the mobile. In some cases, the users do not get the idea that how to use the application. So, the guideline will help them to keep stay on the application.
Before going to launch your mobile application, you have to test the application several times. These testing will help you to launch a flawless application on the internet and you will get a good response from the users or customers through this flawless application.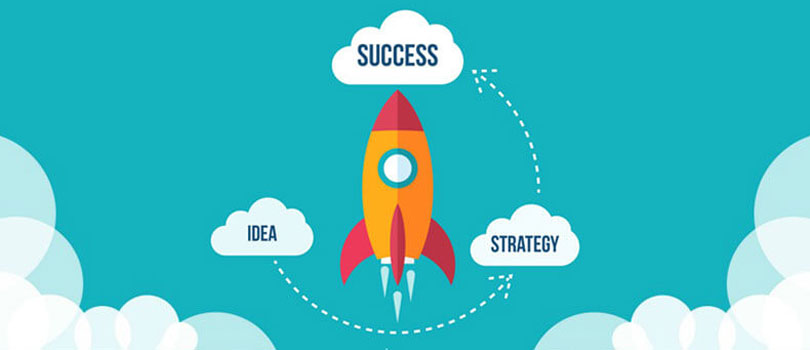 Prepare To Launch The App
Almost all the things have done and now you are ready to launch your app. If you already have a website or landing page then it is a good option for your Android apps for business to come in a search engine. However, you have to promote your mobile application before or after launching it. You need to make a proper marketing strategy as well to promote your app. Because in this way, you will get more audience within less time and you will get a response. You can get the help of the professional marketing agents for this purpose.
Conclusion:
Almost all the potential and helpful steps are discussed that everyone has to know while going for Mobile Application Development. Well, if you also decided to develop Android apps for business and are seeking to get the services of professional then you are invited here at Softsolutions to get the complete solution to your problems. Softsolutions offers you a team of professionals who have the idea that how to get a good success by defeating your competitors. So, feel free to contact us today for any kind of consultancy.