Every single year web development trends change to a great extent. For almost all the companies and businesses it is necessary to take care of the latest or current trends in web development because of two solid reasons i.e. to beat the rising competition in the market. Here we come with the Latest Web Development Trends that are most evolving in 2020.
The Following are The Current Trends in Web Development Running Across The World:
Chatbots and Customer Supports
For the sake of their instantaneity, today almost 57% of customers appreciate chatbots. Gartner's prediction says that in 2020 85% of interactions of the customers will go through without the human contact on business. Another tech giant says that in the coming five years the chatbots trend will become the number one trend among all types of consumers.
Chatbots are occupying their place among the customer service professionals. An estimation has declared that businesses can save a large amount of money by replacing humans with bots. Around 23$ billion are collectively being spent in the customer service sectors.
Mobile-friendly websites are work well on smartphones. Accelerate the websites and these can also be fitted on the small screens of mobile to navigate quickly. Mobile-friendly websites load very fast on mobile phones.
Googles' A-Team developed its own first mobile-friendly website in 2016. This thing helped the visitors of smartphone users to get the same quality experience that they get through other devices. As today a large number of users are reliant on a smartphone, this is the reason that the trend of mobile-friendly websites is on high demand.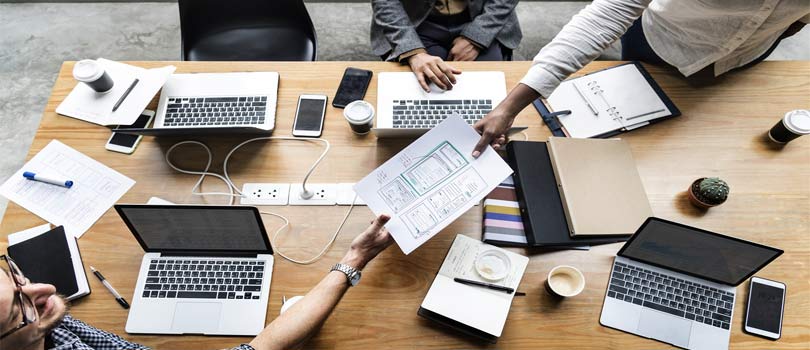 Voice Search Optimization
Voice search queries have multiplied by 35 times within 08 years, from 2008 to 2016. Today, 55% of teens and almost 40% of adult users are using voice search on a daily basis. 19% of users use Siri at least once a day. Moreover, research is also saying that by 2020 almost 50% of search will be done by voice search instead of text search. By 2020, voice search is becoming a rend breaking into search engines everywhere.
Artificial Intelligence and Cybersecurity
In the cybersecurity world, a big difference is to see by the robots in 2020. Today developers are learning how to build artificial intelligence (AI). This technology will help from customer support to predictive trends. All these things will come as the future of cybersecurity.
It is forecasting by Statista that between 2015 and 2025 the world will spend $2.5 billion on artificial intelligence that will be the reason to prevent cybersecurity threats.
Single Page Web Application
Single page web application is another Fast-growing Website Trend of 2020. Single page web application is an application that works well among the users' devices and it is based on JavaScript. It offers multiple features out of which the common ones are that it boosts performance, interruptions are minimized by this web application, fast page reloading, and it can be developed within less consumption of time.
Blockchain technology is known as an open and dispersed record. It decentralizes the agreement. And, above all, it is a modified-resistance block. To lower the financial business cost the technology has introduced. It can reduce the frequency of business settlement. And it can take part in the improvement of cash flow backed up by clear records or data. Because of these varieties of features, technology is becoming a fast-growing and popular trend amongst the best web development trends in the world.
For interactive web design, Motion UI is a still most demanding and trendy development in 2020. It has become much popular because of its dynamic graphics, amazing animations, and factual impacts on usability. It uses a variety of tools and techniques to showcases the ability of the developers to describe a visual story while communicating with the users or viewers.
Most evolving web development technologies and trends are working to make the development processes cheaper and easy and also trying to provide the users with the best experience. To reach the aim initially automation development is the basic tool. The major task of automation testing is to check out whether the deployment of our product is required or not. Under these features, automation testing is the most evolving trend even in 2020.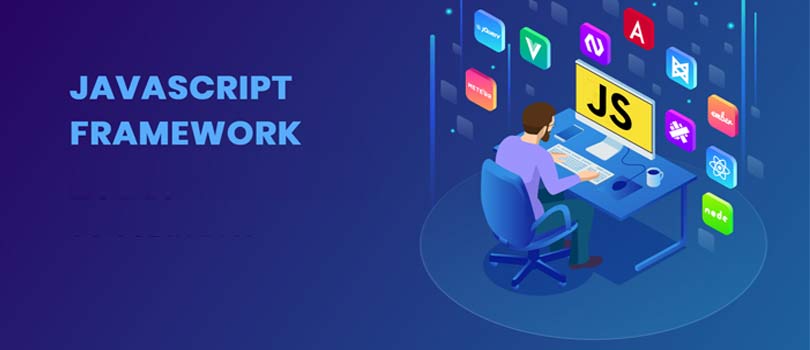 Javascript is not a new name in the world of development. It has been using for development purposes for years ago and it is one of the most used languages in the programming field throughout the world. However, because of its good performance and good working and using experiences the tool or development process is still listed among the Top Web Development Trends.
To enhance the marketing efforts of a company and to also to enhance the overall experience of the users, push notifications are considered as the most powerful tool. Today, mobile applications are traditionally offering notifications capabilities to users. However, web applications are also flourishing this momentum as well.
The main purpose of push notification on web applications is to make the users' updates with every single notification or event going to happen to your platform. So, in this way the users are getting an easy approach towards their needs and, at the same time, the companies are reaching their targeted audience easily.
Indeed, all these above mentioned are the current trends in web development. These are evolved gradually according to the needs of the users. However, we know that the technology is flying with its hasty wings and day after day we are introducing new technology and trend to offer ease in our daily routine tasks. It is expecting that with the passage of time we would get something more advance and extra the same as we are getting today that we hadn't in the previous time. Well, all those users who are looking to get the services of these latest and current trends are invited to contact softsolution today for getting better web development services in Pakistan.