Today websites have become the more vibrant trend for maintaining the online presence of your business. A good website is a guarantee of good revenue. Those who are looking for good website development companies for insurance website designs are suggested that the Best Website Development Company creates a website with the below-given features. Read them carefully and ask the developer or the development company to create your website according to the set criteria:
Choose the Domain Name
It is the basic and the primary element using to create a website. For everything, there should be a specific name. The same rule applies to your website or business. Your name makes you unique from others. So, first of all, choose a name and try to choose a unique name that will make you different from others.
For example, do not choose the name having resemblance with your competitors. Another thing you have to be noted while choosing the domain name is to choose the name according ot the services you are offering to your consumers. For example, for an insurance company the name should be clear according to the services.
After choosing the domain name or the business name the thing that comes to be noted is the hosting plan for your website. Today, it is not a big deal to choose hosting plans. But the thing that you have to keep in mind is that the servers where you are uploading your site must be effective. This is because the server plays a vital role in your business revenue. Just consider that you are dealing with your clients and your deal is almost near to done and due to server problems, your site is disappeared then what impression the client would get from your site.
The clients won't wait much and they look for someone else. So, make sure that you are uploading your website to the server which is not going to down.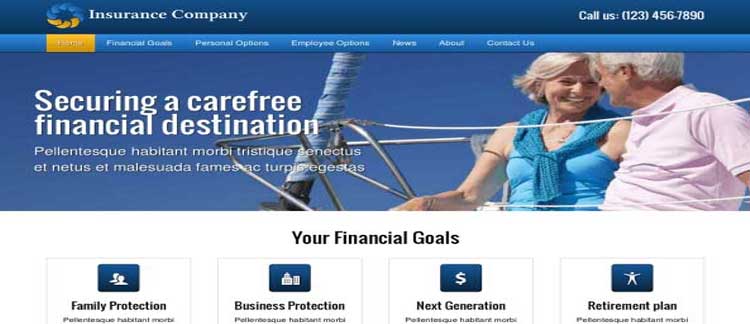 This is the main or important feature while establishing your website. The theme should be clear and relevant that would give the idea to the consumers that what they are going to get from you. For example, as we get the idea from the structure of the budding that about what purpose the building has established. For instance, we find a specialized structure for a hospital, a specialized structure for a college, and a specific structure for a factory is designed. Similarly, a specific structure should be designed for your Insurance Website Design that could offer the best idea to your consumers that who you are.
Colour Scheme Does Matter
The color scheme also plays a pivotal role to attract the customers on your website. Your niche is on a serious discussion. You are not offering any kind of entertainment or fun activities for your customers. Your work or services are on serious and helpful matters so try to use neutral colors rather than bold, stunning, and, over coloring schemes.
Offer The Complete Profile
Your company profile does matter to establish a strong bonding with your customers. You are recommended to add a complete profile of your company within your website. Actually, when there is no profile or any company detail exists on the website then customers come under the ambiguity or uncertainty and the question takes birth in the minds that whether you are trusted or not. So, your basic effort is to make your customers clear about you. For this purpose, you are highly recommended to add your complete profile by your development company.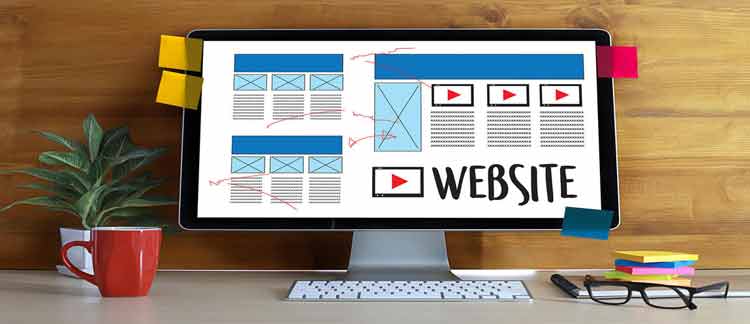 When a customer search for an insurance company the first need of him is to check the packages and perks that what you are offering to them. So, this is the first impression of your services and mention it clearly. For this purpose, you are recommended to offer clear plans that you are offering actually to your customers and make sure that you are not making false promises to your clients.
Website Should Be Easy To Use
Indeed we are breathing in the world of technology but still, we find the customers who are not so familiar with internet surfing and website browsing. So, you have to design a simple and easy browsing website that everyone can easily browse to find your services. Ask your developers to develop a user-friendly website.
A Mobile-Friendly Website
The use of smartphones has increased very much. Today people are using smartphones for finding every single solution through the internet. So, the best insurance Web Design and Development Company develops mobile-friendly websites to bring the potential of customers to your business.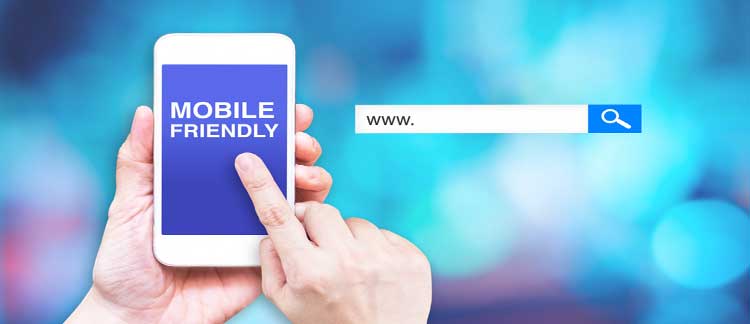 This is another hard task to find the best development company for your website development. You are recommended to make a comparison between the companies. The comparison of services you make while choosing a company but, at the same time, you are also required to make a cost comparison that what types of services are available in how much costs.
After Development Services
The website development services always take of their customers during development and even after development. Check out the packages and services that whether you are going to get after development services from your development company or not. Website maintenance is the main concern in the after development services. It is not a big thing that bugs and issues may appear on the website but they must be cured quickly to maintain the performance of your website.
Find The Best Development Services
Those users who are already running their insurance company and are looking to establish their online presence but still could not find the best solution for them. They are said that they have reached a safe platform. Here at Softsolutions, the Web Designing Services in Lahore customers find the opportunity to develop their website from the professional web developers.
We work to offer unique and latest services to our valuable clients. For all other planning and consultancy, you are invited to contact us today and find the best consultancy that what you should adopt to enhance the values of your business on the global front.