Are you looking to organize an online presence of our business and your direction is towards the mobile application? No doubt, it is the right direction. Today we find almost 2.87 million mobile apps in the world. With the fully-fledged trend of using smartphones, mobile apps help a lot for a business to grow rapidly. But, for avoiding any disturbance regarding mobile app development you are offered a complete guide that how you can choose a mobile application development company:
While hiring an app development company the working experience does matter. If you are going to launch your professional business then never hand over your task into the fresh or non-experienced hands. They may be good in understanding but the practical work is, somehow, difficult or full of responsibility. You have to check out the companies working worth then you go to choose them.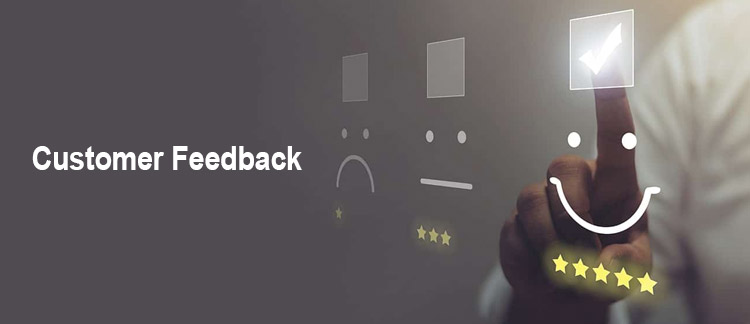 While hiring the best development company the feedback of customers is important. Most of the companies offer the customers feedback on their site and most of the customers also send their feedback through Google services. So, from the feedback, you can take the idea that to what extent the customers are satisfied with the services of a particular company. Moreover, some companies also make and display a list of their clients. So, you can contact directly to any of the clients to get feedback about a particular company.
Here we would like to offer you an idea that you have to notice whether a company listens to you properly or not. Some mobile app development companies just try to convince you about the services they are offering and they never talk about the rest of the services. You should notice the thing that during your communication they listen to your queries or just giving you an idea about their particular services. You are recommended to hire a company that takes care of your requirements and will work according to your plans.
What Technology Trends They use?
Technology is booming rapidly. In 2021 we are using advanced technologies that were not so familiar in the previous years. Similarly, we will find much advancement in technology in the coming years. The best company is the one that is compatible with the latest technology trends and that can adopt the latest technology to bring efficiency in their tasks. So, take an idea that whether they are using the latest technology trends or they are relying upon the classical trends. No doubt, for a better performance the latest technology trends are helpful.
How Much Secure They Are?
In every single online task, security does matter. You have to talk about the security methods while hiring a development company. Some security concerns like insecure deployment, insecure data leaks, privacy violation, and insecure payment methods, etc. can make the lifespan of your application short. Choose a company that offers you a mobile application with complete security that is required for your particular app.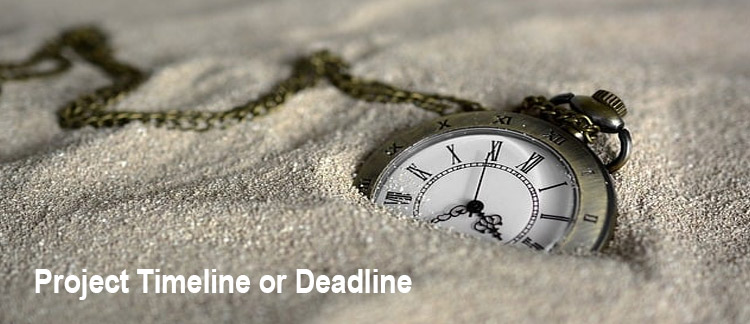 Project timeline or deadline does always matter. Just think for a moment that you have announced the launched date of your business but your online presence such as your mobile application is not yet ready, then what impression you are going to leave on your customers? Obviously, it will be a bad impression and you may lose your customers at the beginning point of your business. So, make a fine commitment about the project timeline or deadline with the company. If they can complete your task within the given timeframe they hire them.
Cost is always matters for any type of task. Mobile app development cost varies according to the development nature. Some apps can be designed in a few thousand rupees. At the same time, for some mobile apps, you have to pay millions of rupees. Well, it depends on the features and functionality that you are going to insert into your mobile applications. Here we would like to share an idea with you that you have to explore different companies and by comparing the development cost you can choose the right option for you.
It is the duty of your app development team or company that they never complete the task until the final bug is resolved. For this purpose, mobile app development services have to perform several tests until your satisfaction. You have to make a commitment at the beginning time that how they will test your app to bring complete satisfaction.
Today, we find a lot of mobile apps on the play store. We see apps with different names, different services, but with the same template and design. This is completely annoying. If your services are matching with others then it's not a big deal. We find a lot of businesses with the same services. But the thing that matters is the uniqueness in your reputation. You have to portrait your picture in a different way than others which will help you become a good competitor among your contemporaries. So, ask your company to offer you a unique design. Moreover, never compromise with the quality of the mobile app. Believe us that there are millions of mobile applications are available on play stores and out of them a large number of applications with the same services are available. But, only those are popular among the customers that are unique and of good quality.
After Development Services
In the end, we would also like to share an idea with you to talk about after development services with the company you are going to hire. Sometimes, there are genuine issues come to see in the application and these can easily be removed by the team who developed the application. So, ask the company that to what extent they are offering you after development services.
Get Mobile Application Services
Are you looking for an application development company with the above-mentioned features and some others that in your mind? Well, you are informed that you have reached the right place now. Softsolutions is a platform offers you all type of development solutions. Contact us today and get the complete consultancy that how you can build the best mobile application.