In this modern era where people always in a hurry, food delivery websites are considered the most convenient sources. A statistic shows that 85% of people using internet call for online food delivery services when they go through appetite. The main reason for this action is an easy order and fast food delivery.
A source says that the online food delivery service is using by almost 86% of the users once a month. This necessity has evolved the online food delivery trend throughout the world. According to a report shown by Statista, $82.7 billion was a worldwide revenue of online food delivery services in 2018. The expectation of the revenue is approaching $137.6 billion by 2023. Those who are thinking to involve themselves in this increasing revenue are needed to develop the best Website Design for Food Delivery. How you can design a good food delivery website? Come here, and we would assist you to get the destinations of your dreams:
How To Get The Best Website For Online Food Delivery Services:
Customized vs. Readymade Website
For serious business, a readymade website is not an option. Modern users are quit realistic and you should also be realistic. Today users want to use the original, convenient, and fast platforms to fulfill their requirements. For a food delivery website, everything should be realistic and convenient to win the trust of the users. So, you are highly recommended to create a custom website.
What Is Your Target Audience
Before going to start your business you must have an idea about your audience. Among the busy people, we can divide the audience into three main categories and these are included in students, parents, and working professionals. Each category has its own priorities. Students are generally reliant upon fast foods. Parents look for the grocery items to be delivered on their doorsteps. However, people who are engaged in a professional working environment prefer well-cooked meals. So, take a proper survey that what is mostly demanded item and then select your audience.
Choose An Attractive Name
The name always matters while starting a business. Your name is the real identity of your business. The name should be relevant according to your services. If you are looking to start or already running a local restaurant or business then you need to pick the domain name with your country's extension. This would leave a better impression on your local business.
Now we come towards the most important step which is to offer an actual appearance to your business. This can be done by a good looking theme. The best and the simple way is to design the simplest theme but it must be according to the services you are going to offer to your clients. You can also take the idea from the successfully running websites that how they became able to grab the potential audience to run their businesses.
The statistics show that almost 80% of users order online food through mobile devices. Imagine that if your food delivery website is not showing a proper display on smartphones than how you can engage more customers in your business. Obviously, it is not possible. if there are no users on the website consequently there won't any food delivery product and your business will go down.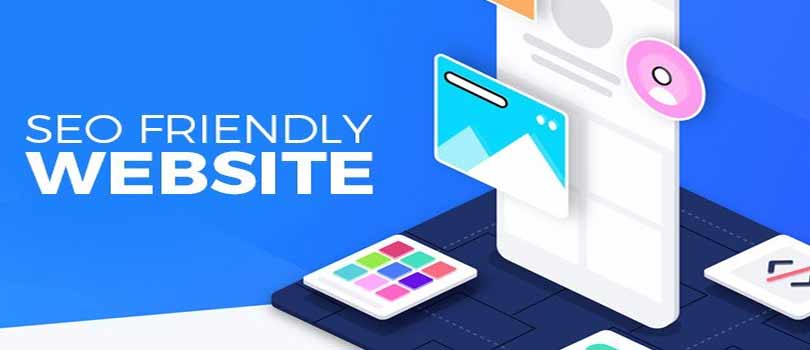 Today, the competition is so high in the world of the internet. On a single niche or business idea, we find several searches on the internet. Then how a newly organized business will have a good rank or good position in the search engines? The only solution to this problem is to create an SEO Friendly Website. If you are not so familiar with the term SEO friendly website then keep the idea in mind that if your website is responsive, loads quickly, can be integrated with social media, featured with HTML menu, uses ALT tags then its an SEO friendly site.
Social Media Plays a Vital Role
Today, people have more tendency to social media platforms. People do not try to browse the websites on Google but, normally, they try to find the foremost solutions through social media platforms. That's why you are highly recommended to show your presence on social medial platforms. Facebook, Instagram, and some other icons are the most helpful icons to enhance food delivery orders.
For a food delivery service website it is essential to offer the complete detail of restaurants that in what restaurants the website deals and what are the locations of the restaurants and what food items users can find through the mentioned restaurants. Make sure that you have provided complete and updated information.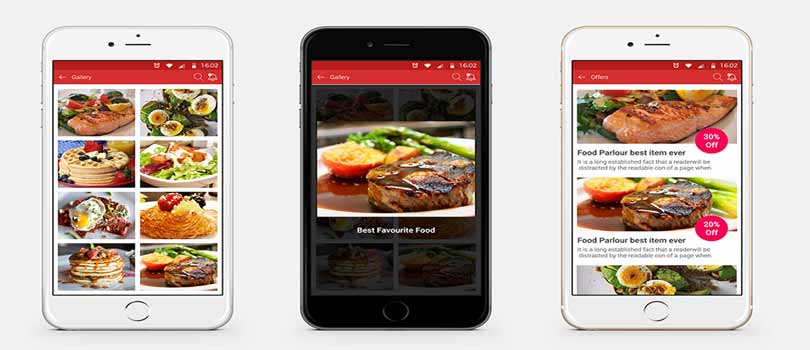 For running a successful food delivery service you are required to show a variety of food items to your customers. Moreover, you are also required to show proper menus through images and descriptions to offer an idea that what customers are going to get.
In the last, the most important thing is required to be discussed which is the payment method. Try to offer your customers an easy payment method. The Best Web Design Services are the ones that offer a convenient and suitable payment method that is easy to follow not only for the delivery service but also for the consumers. So, ask your web design service to take care of this thing.
Get The Best Website Design for Food Delivery Services In Lahore
Softsolutions is a leading software development company in Lahore deals in almost all types of development working. If you are looking to have a website design for food delivery service then you are invited to get the services just according to your needs. You can find professional developers that are familiar with all the latest trends that how to be competitive in the race of search engine ranking. However, for other services including website development services and mobile application development services feel free to contact us today.