Android is known as an open-source platform for tablets and smartphones. This platform is based on Linux and is friendly with a Java library. The open-source also provides an efficient open market place. However, it is considered as an outstanding opportunity for developers to bring creativity and to create new applications.
Well, the trend of mobile app development has reached such an extent that the mobile app development industry is contributing a lot to the worlds' revenue. According to last year's estimation, around $461.7 billion was calculated as the global mobile app revenue. The current estimates are saying that more than $935 billion revenue will be generated by 2023.
Android App Development Online Services in Pakistan
In creating the innovative and unique Android App Development, Pakistan is one prominent name. Pakistani developers are well-known in creating user-friendly mobile apps not only at a local level but offering their services internationally. An estimation has shown that Pakistani developers are contributing more than 15 million USD monthly by exporting mobile apps.
Indeed, the telecommunication and technology sectors of Pakistan are working hard to reach the international standard. However, somehow areas are achieved by the country in manufacturing the mobile apps of international standards. The developers are trying to bring the latest trends and technologies in Pakistan to increase the working efficiency of mobile app development to make life easier and modern.
Android App Development Online Services In Lahore
Lahore is known as a hub of industrialization. Almost all types of industries have established in Lahore and this is the reason that Lahore comes under the cities with more employment and working opportunities in Pakistan. Mobile application development companies are in a large number have developed in Lahore. Today, for a single feature we are finding the specialized technologies or services in Lahore. In a single market, we are finding hundreds of Mobile App Development Companies to get the best services for the promotion of our businesses and profiles.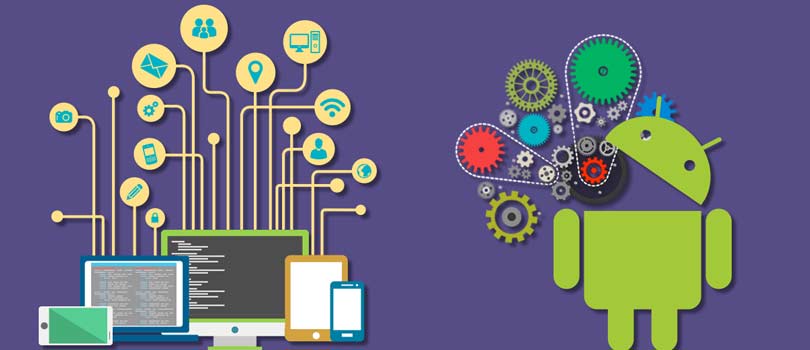 What Services You Can Get Through Softsoltion
Out of the best mobile app companies in Lahore, softsolutions is one leading company. The company right from its establishment is paying its best efforts to maintain the mobile app development standard in Pakistan. The company takes care of the users' needs and, at the same time, the company is aimed to use the latest technologies and trends to fulfill the latest requirements,
The following are the key features of Android App Development Online Services provided by softsolution:
The search feature is one of the advanced features that make the application a user-friendly application because the users can easily find the things they want by searching for them. Softsolution makes it possible for users to get user-friendly applications through a proper search bar.
A mobile application that is compatible with all screen sizes and resolutions is known as a responsive mobile application. The responsive mobile application is the latest trend and every single company requires a responsive mobile app design to maintain the online presence all the time. Softsolution provides users the responsive Mobile Application Development Services to get a better experience for maintaining their online presence.
Whatever you are going to do for your business the security is the basic and the core element. If your business is not secure then you are at great risk all the time. At the same time, if the online profile or presence of your business is not secure then you can get a great disaster. Just imagine that you are running a good mobile app with a number of downloads and users and your app becomes invisible for you then what would you do to get your customers back? Obviously, you would get a great disaster. Softsolutions makes the app development with complete security that keeps your data and online presence secure.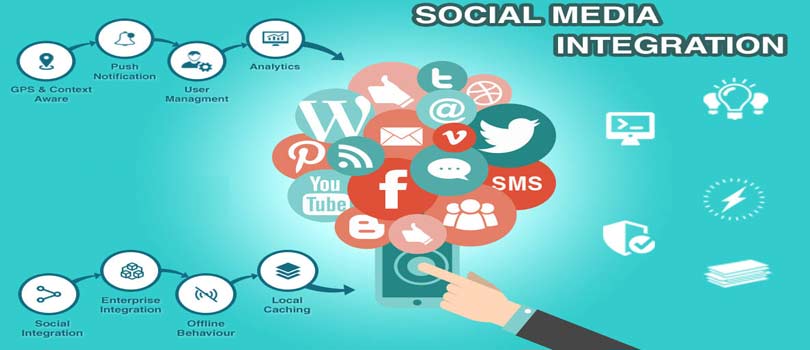 Today, we are living in the age of social media. The social media influence is high in our lives. Within no time we are sharing our thoughts and collecting others' experiences and ideas for several niches. Through social media integration, you can find a large community of users relevant to your services within less consumption of time. Softsolutions makes the social media integrations possible with your company's mobile app to offer you an opportunity of engaging more and more customers.
Softsolutions makes it sure that the users are provided with the complete and proper maintenance of the mobile app even after the development of the apps. To what extent the users are required to get assistance regarding any issue they are provided the complete guidance and proper facilities.
For the best android development in Pakistan feel free to contact us today and you will be guided properly that what type of development or trends will be suitable for your company. You can take free consultancy from the Best App Developers Online available at Softsolutions. So, never take too much time for thinking and contact us to make your online presence possible. You can find development services in compatible price ranges as compared to other mobile app development services in Lahore.