Are you looking to develop an iPhone app and are worried about the app development costs? Well, you are notified that you have reached the safest place because here we have discussed all the factors affecting the mobile app development costs, especially iPhone app development costs. We find a lot of app developers in Pakistan that have been offering their services for a long time ago. But, all developers are not the solution for all the queries.
Today, the app development has précised. For every single project, we are finding the specialized tools and developers to perform the task. The iOS app is a kind of development that is different than other modes of development and the development process, the development costs, and all other aspects are totally different than other development sources. Here we have discussed all the factors that affect the cost of mobile app development and throughout the discussion, one can easily take the idea that how much do iPhone app developers in Pakistan typically charge: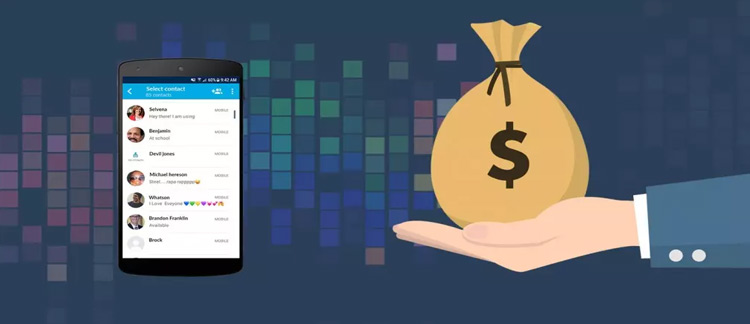 Factor affecting the Cost of iPhone App Development
The following are the factors affecting the cost of the ios app development:
The very basic factor that affects the cost of the mobile application is the size of the mobile app. Generally, there are three types of mobile apps according to size. For example, small apps, moderate apps, and large or complex apps. As the complexity will be increased in the mobile app development the cost of the development will also be increased.
The cost of development does also depend upon the development team. Generally, a team is comprised of several professionals including a project manager, designer, front-end developer, back-end developer, and QA. Your cost directly depends upon the fact that how long your team is and how much the team is professional in its performance.
In order to offer a unique look to your mobile app, the design of the mobile app plays a pivotal role. You can add a simple design or can also lead it to a complex one. Keep remembering that the development cost will be increased with the increasing demands in the mobile app designs.
Features And Functionalities:
If you are looking to build a simple app without advanced and extra features then there is no high cost you are going to face. But, if you are looking to build a professional mobile app with advanced features and technologies then, obviously, you have to pay an extra amount for the extra features. A typical business app must have some advanced and extra features including user login, sign up through social media or email, push notifications, navigation, chat or messaging, portrait or landscape view, geolocation, in-app purchases, payment integration, and maps integration. As many features you will add as much cost you are going to increase.
Marketing And Maintenance:
Building an app is not enough. However, you have to promote your product to get value in the market. For this purpose, you have to run the marketing campaigns. The marketing campaigns also required to pay extra charges. However, the cost of marketing depends upon the campaign you are going to choose. Moreover, once after launching your app, you may require proper maintenance and support to keep your app protective. So, this will also charge a typical amount.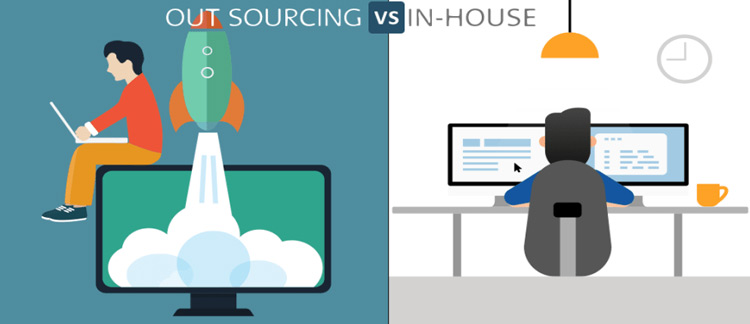 Outsource Development VS. Local Development
This is another thing to be considered while developing the mobile application. Normally, we find that there are two sources including outsourcing development and local or in-house development. Well, the source does also affect the cost of the development. Moreover, besides cost several differences come to see between outsource development and local development:
| | |
| --- | --- |
| Outsource App Development | Local App Development |
| Outsource development is cost-efficient or cheap | Local app development is somehow costly |
| It is simple to hire the outsource development | It is a time-consuming task to start development through a local source |
| Outsource development is a global talent pool | In-house development is a local talent pool |
| Development is quicker through outsource | Local development is not as quick as outsource |
The General Cost Idea For Different Types of iOS Apps
The below-given chart is showing the detail of the development cost of the different types of apps developed by the iOS operating system:
| | | |
| --- | --- | --- |
| S#. | Development Types | Development Cost |
| 1. | Simple informative iOS App | Rs. 200,000/- |
| 2. | Content Managed iOS App | Rs. 275,000/- |
| 3. | Ecommerce Store Related iOS App | Rs. 395,000/- |
| 4. | Multi-vendor iOS App | Rs. 525,000/- |
App Development Cost by Location
In almost all the major cities of Pakistan, software companies have been established. However, the mode of working is, somehow, different according to different locations. Here we have offered a generic idea of the iOS development cost in Lahore:
App Development Cost in Lahore
| | | |
| --- | --- | --- |
| S#. | Development Types | Development Cost |
| 1. | Simple iOS App | 150,000 to 450,000 PKR |
| 2. | Database iOS App | 300,000 to 1,050,000 PKR |
| 3. | Games | 350,000 to 2,050,000 PKR |
How To Find The Better Development Company
Users are not only provided the cost idea that how much they are required to pay to build an iOS app, at the same time, users are also offered the idea that how to find the best iPhone app development agency:
· First of all, check your requirements that what you are looking for.
· Now, compare your requirements with the services a software company is offering to you.
· Check the company's previous task done for several clients.
· Go through the customers' feedback and remarks.
· Compare the services and prices of the companies or services to find the best option for you.
Get The Best iOS App Development Services
Are you residing in Lahore or anywhere else in Pakistan and are looking for the best app developers or better iOS development services? Well, you are invited by Softsolutions, a Lahore based Software Company that has been working for a long time ago. Today, we have satisfied so many local as well as international clients with our well managed and unique services. For iOS app development you are invited to get a complete consultancy from our experts. However, besides iOS development, we are also dealing with android app development, website development, and other software development that your businesses require to get growth to the next level.