Do you have a presence on social media? If yes, then it cools because according to the 2019 stats 2.95 billion users were using social media platforms. The rate of social media users will be increased to 3.43 billion by 2023. Just think that how much the social media platforms would be helpful for you to increase your brands' sales with such a large number of communities. If you are wondering that how social media would work to increase sales then readout the given steps and increase your sales by following them:
Find Your Audience
The basic thing to use Social Media Marketing for generating sales is to find the best social media platforms where you can find a maximum of customers related to your products and services. Today Facebook, Instagram, and some other social media platforms are using to increase sales on a large scale. Well, after choosing the best platform you are required to target your audience. You can find people through social media public groups and public pages. However, it is a time-consuming task but once you would get the relevant audience then you would get a better response gradually.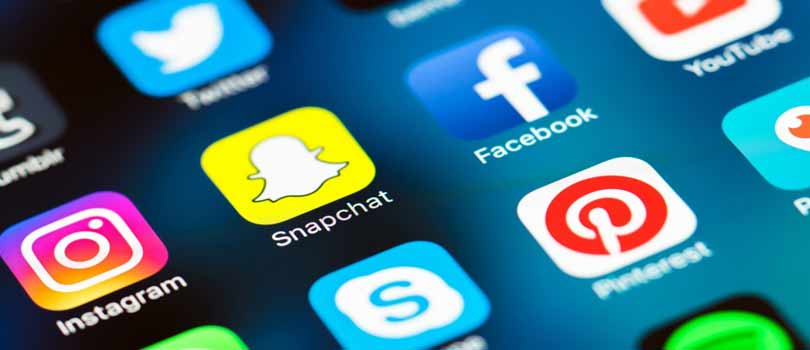 Find Social Media Influencers
Social media influencers help a lot not only generating traffic to your profile or brand but also to increase sales. You have to find social media influencers that are related to your brands. Ask them for advertising your brands because they have millions of followers on social media profiles. Social media influencers would charge some cost from you but this will help you to generate instant traffic within short time duration and this will automatically help you to increase your sales.
Give Your Customers Authority
Once your social media profile will start working it would get a targeted audience or relevant audience. You will also get some loyal users or followers that would be ready to assist you in promoting your brand. You have to build a strong relationship with your customers and have to give them the authority of working on your social media profiles. Your customers then will promote your profile through sharing and adding relevant content on it.
For increasing brand Sales through Social Medial Platforms, you are required to reach a maximum of customers on a daily basis. For getting a maximum of traffic on a social media platform successfully you have to keep it updated. For this purpose, you are required to add relevant content according to your brands. For example, you can add products descriptions and product reviews that you are offering to your customers. Make sure that you are posting on social media on a regular basis to keep your audience updated about your services.
Almost all social media platforms provide advertising opportunities to users. Through social media advertising, you can show off your products to thousands of customers or relevant audiences within a very short time duration which will consequently help to increase sales of brands. Social media advertising is, somehow, costly but you can generate as much traffic as you need. However, there are some different modes and plans for advertising are available out of which you can choose your better one according to your need and also according to your budget.
Among the latest features of social media platforms, the most useful one is to add stories and status on social media. People tend to watch the stories and statuses than to spend time on page scrolling. So, create a good post in which you can show your services and contact details then put it to your page stories or status. Do not forget to add your brand link while sharing the stories. This will help the customers to reach you directly by clicking or by swiping the stories on your page.
Share Content To Public Groups
You are also recommended to share the useful content from your page or profile to the relevant public groups. In public groups, a large number of communities we can find that are engaged with a specific interest. This will not only help to generate traffic to your social media profile but also help to increase your sales rapidly.
Use Social Media Marketing Tools
Today we are finding the Best Tools for Social Media Marketing. With the help of these tools, we can generate instant traffic on our social media profiles, and, obviously, instant traffic on social media profiles will help you to show your products to a large community at one time. Through social media marketing tools, you can target the relevant community according to your brands. Some social media tools are paid however, at the same time you can also find free social media tools. For having the exceptional working experience you are recommended to use some paid social media marketing tools.
You are required to show the complete bio of your brands or services you are showing to your customers. In this way, you can build a strong relationship with your customers. You are suggested to present a complete and accurate bio. Just mention those services you are providing to your customers and avoiding false statements and false information. You are also recommended to offer complete and accurate contact details to get the loyalty of your customers.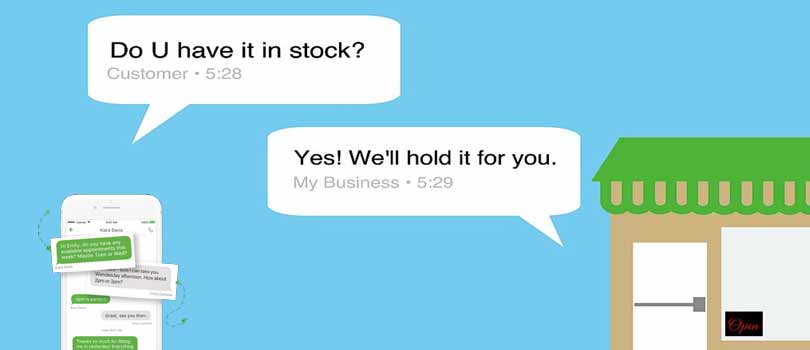 Sometimes, customers do not explore or visit your social media profiles because of some other interests. So, in this way you have to reach the customers on your own. For this purpose, you can text your customers to keep remember them about your latest products and services.
Final Takeaway
No doubt, social media marketing or social media advertising helps a lot in increasing sales. But, this is a time-consuming task. While running a business you may not have time to give proper focus for running a social media profile. However, if you are familiar with social media marketing importance and are looking to hire the professional and Best Social Media Marketers then you are invited by softsolutions, a leading software and advertising company that can help you to reach your targeted audience within less consumption of time. For further proceeding of your marketing contact us today.