Among the most common aspects of digital marketing, social media has quickly occupied a respectable position. It offers incredible benefits by taking them you can get millions of customers across the world. Well, those who are not taking benefits from this profitable source, they are surely missing out the implausible marketing opportunity for their businesses. See how Social Media Marketing is important for business:
If you are not famous among people, you cannot make more customers. Social media is a way to boost your visibility among a maximum of customers. You can reach a large number of people by using less time and effort. Almost all social media platforms allow you to create a free business profile.
What you need to do before starting your social media visibility. First of all, develop a social media strategy. Make sure what you need? Do you want to get more audience to explore your service? Are you looking to become more local among the shoppers? Or what else do you need? Get a complete idea then start implementation.
Social media increase the audience to your business. Social media posts and ads are the key Ways to Generate more Traffic to your business or website. By sharing content on your blogs and social media pages you can bring a large number of readers to your services. Moreover, by participating in social chat you can also get more audience to your business.
Obviously, when more people will come to explore your service they would also have to get your services. In this way, you can get more revenue in your business. Social media has become a common trend among people today. Facebook, Instagram, Twitter, and on some other social media platforms millions of people are online at one time. So, more the people will engage, the more the revenue your business can earn.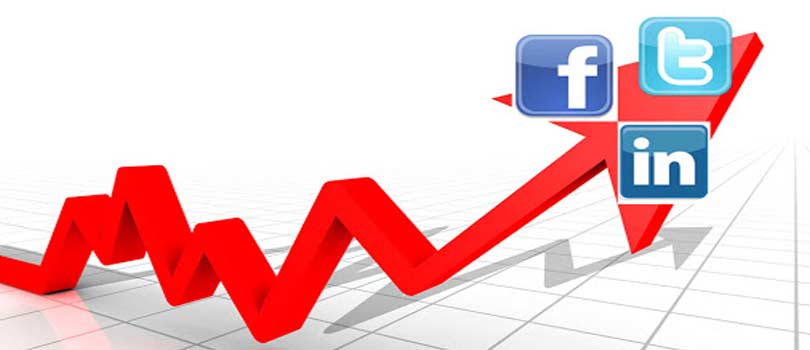 Customer Service and Support
Customers expect that the brands must be available on social media for easy access. They want to get service and support on time when they need it. Keep it in mind that the brands and businesses that do not meet such a demand of the customers, bring themselves in a risky situation. Customers, if not get loyalty from their brand, they never want to stay there and searching for the new one. So, keep yourself updated and available all the time and support your customers at the time when they need it.
Learn More About Customers' Interest
Through social media one can generate huge data about the customers in real-time. By using that information or data one can make the decision of business smarter. Almost all the major social media platforms offer analytics by which you can get demographic information about the interaction of your customers towards your business. This will help a business to tailor the best strategy to communicate better to the real audience.
Keep Updated With Market Trend
Have a look at the competition or to your competitors is also necessary to survive better in the market. Social media can help you that how your competitors are grabbing the attention of the users and what you have to adopt to bring yourself in the latest trend or competition. So, always keep in touch with the latest trend to help out your customers that what they need from your side.
Always try to make good relations or strong bonds with your customers to keep them connected for a lifetime. Through social media, you can perform this task better. For example, if you are updating your customers regularly and offering them the best services and proper support on time when they ask for it, then it is understood that your customer will never leave you throughout the life.
In calculating the rankings social media platforms are playing a vital role. Nowadays, updating your blog and Optimizing your Website is not just enough to get a good Google rank. This is because the SEO requirements are constantly changing. Social media sharing sends a brand signal to search engines and talks about the integrity, constancy, and validity of the brand.
Whatever new you are launching through your company you can easily promote through social media advertisement. Through social media advertisements, you can show your brand among a large number of people within no time.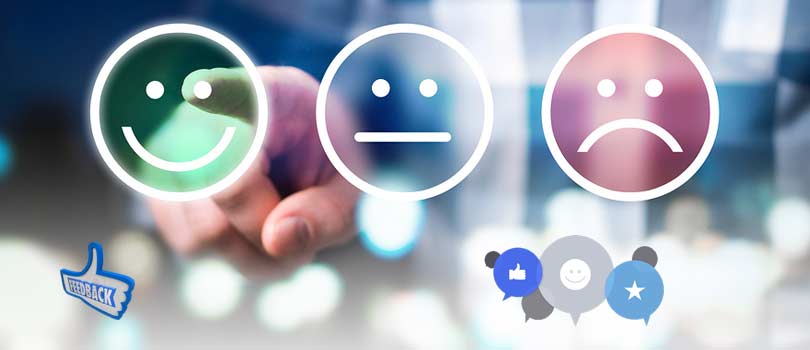 Customers' Feedback and Improvement
On social media platforms, customers can easily give their feedback about the services you are offering to them. By getting the feedbacks from customers' side you can easily get to know that what you are offering and what your customers are expecting from your side. So, this thing helps to bring improvements to your business.
Final Takeaway
Well, no one can deny the importance of social media in generating good traffic or audience to their businesses. But the things you have to keep in mind are that you keep yourself updated, you are working potentially and are entirely meeting with the expectations of your customers. If you are looking to hire the Best Social Media Company to enhance the values or services of your business then you are highly recommended to get the services of softsolutions, a platform offers the professional social media marketing team to achieve your targets.