Today in Pakistan certain skills and tools are growing in demand. These skills are listing among the latest trends and are offering the skilled candidates the opportunities of the bright future. Among these trendy skillsets, the technology-related skills are highly in demand. The reason behind it is that today the technology is growing on a large scale throughout the world and Pakistan cannot be said as an exceptional case in this race. Among the technology-related skills, the best and the most demanded one is web development. Today, for the solution of every single query candidates Google it to find the possible answers. This demand of the people has enlarged the number of websites and blogs on the internet or Google and to get benefits from these demanded trends a lot of businesses have developed their online presence.
Today almost 2 billion websites have been uploaded on the internet and the demand has not been ended yet. If you are also looking to build your name in this race and want to serve the people with the web development skills and, for this purpose, are looking to start your web development online? Then you are in the right place now. This is because here on this page you can learn the way that how you can start online web development learning to be a professional web developer. At the same time, you can also earn a handsome amount while pursuing this profession.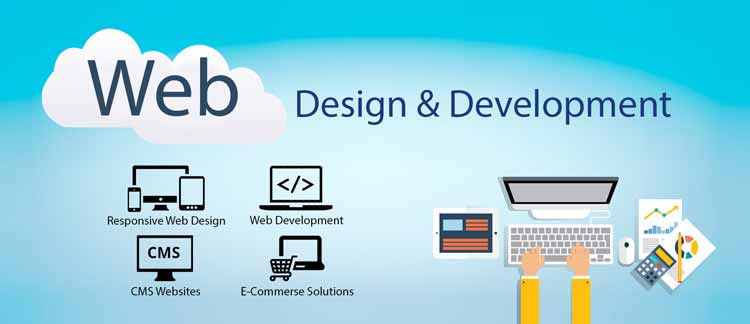 The Best Way of Pursuing Web Development Online
First of all, you have to decide that, what you want to do in your life. If you are just taking the profession for fun and time pass then you cannot give the proper attention and this will be nothing but a waste of time. So, be professional and make a strong commitment with yourself and start following paths that would lead you towards your goal.
Today we can find a lot of institutes that are offering online classes in many fields. Web development because of its demand has become a common subject that is operating by many online institutes. So, after making your mindset you have to choose the best institute. While choosing an institute beware of the scammers.
These online institutes can offer you classes according to your set schedule and sometimes you are bound to have classes according to the set timeframe by the institute. So, this may be a little challenge for you. If you are choosing an institute that belongs to your own country then you may manage your schedule easily. Otherwise, the institutes that belong to foreign places may disturb your schedule. At the same time, another thing that you should notice while choosing your institute is to check whether the institute is offering free of cost studies or you are required to pay something. The tip for you is that do not think about the charges and choose the courses according to your requirements.
You are advised to start learning from the beginning level. Make your foundation strong because this will lead you towards professional skills. For web development, you have to go through basic HTML learning, basic CSS learning, basic JavaScript, and all other basic level learning.
Once after completing all the basics choose the one major language. Now learn to get a specialization or advanced skills in that particular chosen language or tool. Today the most trendy tools and languages using by a best web development company are included on .Net, Python, C++, Angular, and some others.
Get Internship (Online/In-Person):
Once you come to know that you have a good level of knowledge and skill about your particular chosen language or tool then you have to get some market-level experience in your chosen area. For this purpose, you are recommended to start an internship in the development companies. You can start an internship online or in-person internship and it depends upon the availability and the mood of the candidates.
You are recommended to attend an internship for at least 03 months. However, if you are required to get more experience and skills then must extend your internship period to 06 months duration. We hope that this 06 months period is enough for a person to know the market trends and demand. After ending this internship period you are advised to start searching for jobs in website development and start your professional career as a web developer.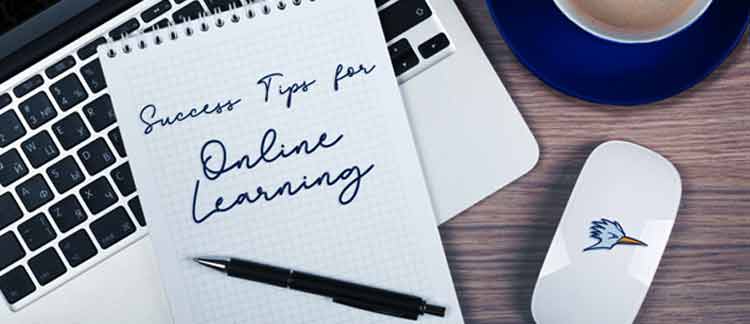 Tips For Online Learning
The following are the tips one should follow to secure their online learning:
First of all, you should complete all the requirements for taking online classes e.g. you must have a laptop or a smartphone, and a strong internet connection, etc.

Make sure that you start class on time because in online courses you may also face some attendance challenges to complete your courses or certificate.

In the case of paid online courses, make sure that you are not under scamming threat.

Always keep yourself active during the class because one little thing in the development course may bring you under certain challenges.
How To Find the Best Online Web Development Services
Today it is not a big deal to find the best online web development services. We can find a lot of services or development providers that are available around us. But, the noticeable thing is to find the best online development services. If you are also looking for the best web development services in Lahore then you are encouraged to share your ideas with softsolutions, a leading software or website development company.
We are the development services from which not only local clients are getting entertained but from across the world the businesses are getting benefitted with the best development strategies and plans of the qualified development team of Softsolutions. Besides web development services one can also get satisfying services in android app development, iOS app development, and other software development services.