Today, the markets are replete with web development services. If you are residing in a big city then a number of companies you may find even in your areas. This fact brings the customers in the curiosity that what to choose for better services. Well, if you are also under ambiguity and are diagnosing that what aspects of website Development Company make it unique and competitive than others then it is essential for you to read out the following aspects on them a great website designing company will never compromise.
Domain And Hosting
The name of your website should be unique and, at the same time, it must be relevant to your business. A good Website Designing Company helps customers finding a good name to start their online presence. Try to avoid a long name or a name having more than one or two names.
After selecting the domain name the thing that matters is the hosting plan for a website. The development company should take care of the hosting plan and provide the customers hosting plan according to their needs. The hosting plan should not be greater the features of which are not used and this also can not be a small plan that can never fulfill your requirements.
The whole of your services can be visible through the navigation bar you designed for your website. A customer who is visiting your site can find his or her relevant products and information while going through the navigation bar. If the navigation bar is not prominent or not displaying accurately then this will bring customers in ambiguity and consequently they will decide to leave and look for someone else. So, the development company should take care of the navigation bar and has to design it in such a way that it must be visible and easy to explore by the users.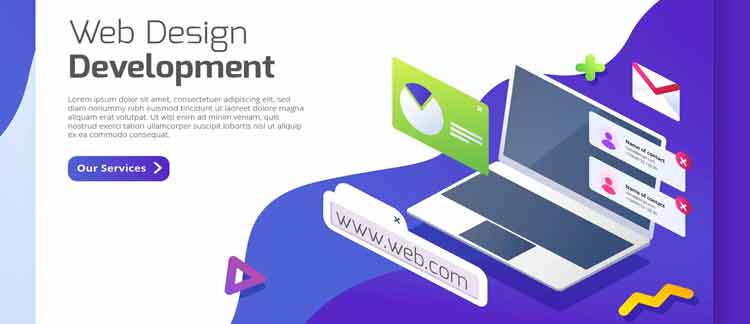 To compete and beat your competitors you have to bring an original idea in the market and you also have to implement a unique design of your website. If you are going to copy a structure or a design of someone else then you are leaving a bad impression to your customers. At the same time, you may also face the claim of the original website. The professional website designers do not look for such an idea and they always work to bring uniqueness in their customers' profile.
A good website is the one that can be loaded within no time. A website that takes nearly 10 seconds to load is not considered a good website. It has seen that the users cannot wait for a website to load even in 10 seconds and they look for the next one. So, in order to keep your customer's engagement possible, you have to offer then a responsive and fast browsing website and a good company never compromises in this aspect of development.
While designing a website, the codes used to complete the scripts play a pivotal role. The good development companies always come with professional developers having a good command of the codes. If the clear and the original codes are using by the developers then the website won't need to repair all the time. Developers who are not familiar with the accurate queries and codes they try to apply some shortcuts and, consequently, the users get disturbance while running a website. So, keep this thing in mind while developing your website.
Search engine optimization, SEO is a strategy that helps bringing your content into the search engines with good ranks. The good Web Development Services always take care of the SEO strategy and offer customers the SEO friendly websites to get a good rank in the search engines to enhance the customers who will consequently become the reason for the improvement in the revenue.
Indeed, the content within the website always plays a vital role and it has said that without content a website is nothing. First of all, content is the way to describe your business clearly that who you are, what is your work, and how you are facilitating the customers, etc. then with the help of content, you provide the complete and clear descriptions to your customers regarding your products and services. Moreover, with the help of content, your website gets a good rank in search engines.
If you are going to get the services of content from the Website Development Company then you have to check the company several times before going to hire. This is because you are required to upload unique and quality content to get a good rank among the search engines. Otherwise, you are just wasting your time.
For running a successful business, the customers' engagement is always necessary. You have to keep in touch with your customers and the targeted audience and make them familiar with the services and new products you are arranging for them. But, the question is that. how to maintain this engagement. Well, the solution is to allow social media integration to your website.
Today, through social media platforms we are reaching a targeted audience within a short time duration. A good development company tries to add social media icons and also provides Social Media Marketing Services to bring the maximum of audience to your business.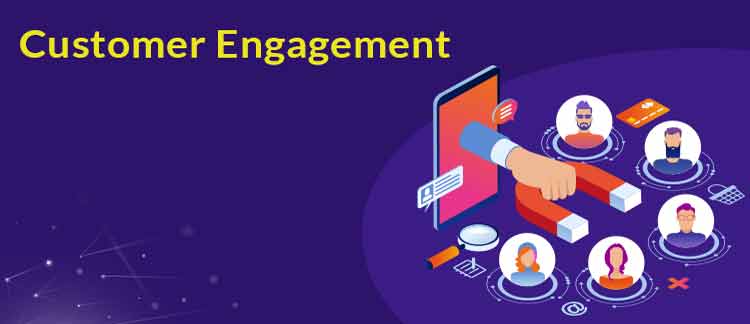 A website should be designed in such a way that it could be easy to understand for all types of users. For example, if you are running an eCommerce website then the process of purchasing should be user friendly. A user must get the complete guide that how to make a purchase. Make sure users are getting the complete idea regarding products booking, what is the payment method, and what is the shipping or delivery process? All these aspects have to be cleared for the users.
A good company always receives the customers' reviews happily and tries to resolve the issues of the customers. A good website designing company designs a website with such a feature of receiving the customers' reviews.
Get the Best Website Development Services
No doubt, the above-given aspects help starting a professional online business. Those who are satisfied with all these mentioned aspects and are looking for a company with such aspects of website designing, they are invited by softsolutions, a leading Web Development Company in Pakistan offers users cheap web design services with unique and latest ideas and trends.