Choosing the right platform to create a website is, sometimes, challenging for companies or businesses to maintain their online presence on the internet. Today we are finding open-sources to create the websites within no time. However, customer websites are also trendy by a large number of users or businesses. Among the open-source website development platforms, WordPress has become the most popular open source platform. The debate between WordPress and Custom Web Development is longer that, what is better to choose?
However, here in this article, we have described the potential pros and cons of WordPress web development and custom web development services. After going through this discussion users can get the complete idea that what is better for them according to their needs:
WordPress Websites Development
WordPress is an open source platform that makes users able to design or create a website by using pre-designed templates.
Pros Of WordPress Website Development
The following are the pros of WordPress Website Development:
WordPress is easy-to-use. You are not required to hire professional designers and developers. You can easily design and arrange a website on your own while using WordPress.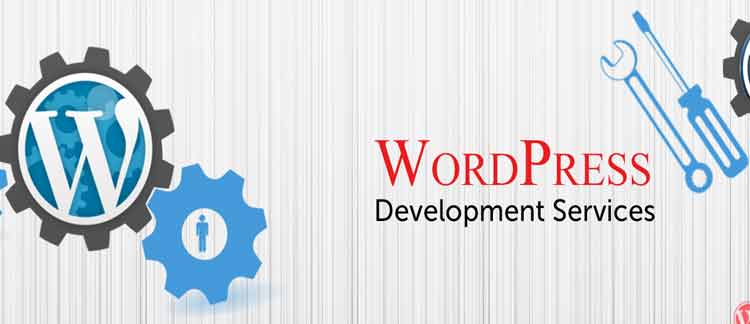 WordPress allows users to create or arrange a website instantly. If you are going to launch your business soon and having no time for custom web development then you can launch your website soon even in some hours while using WordPress.
WordPress is a cost-effective way to run a website quickly. One of the main reasons that businesses do not think about the website is that it is expensive. WordPress mitigates this issue by offering you the cheapest templates to run your website.
It is true that when you start or launch a website through WordPress it looks weird and non-professional. But with the help of a diverse range of templates, you can give an official and professional look to your business. For every single niche, you can find several templates or themes.
A large community of developers is constantly working on WordPress to bring the latest trends and improvements in WordPress.
Cons Of WordPress Website Development
The following are the cons of WordPress website development:
One of the main drawbacks of using WordPress is that one can face security challenges. The WordPress templates are pre-designed and one can easily get access to a template to destroy it.
As compared to a custom website, a WordPress website is low in performance to some degree. The website of WordPress takes more time for loading and some of the features also work slowly because of which user may get a bad browsing experience.
Users are all time required to update the WordPress site. The WordPress templates and plugins are updated regularly to offer the best performance. The users are also required to update the themes and plugins to bring efficiency in the website performance.
WordPress offers limited functions and features and users have to be compromised with these features and functions. There are many trends and features are still missing in WordPress that one can design while designing a custom website.
For WordPress site plugins are used to offer proper or needed functionality to the website. The more plugins you are using the more bloated and slow your website will become.
Custom Websites Development
A custom website development is a process to create a website creatively. You can add as much feature to your website as much you are required to enhance your online business.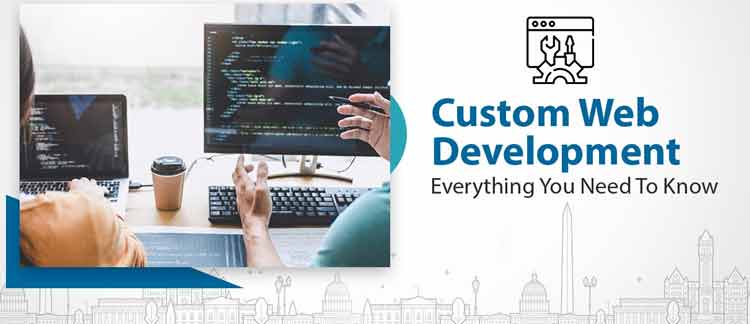 Pros Of Custom Website Development
The following are the pros of custom website development:
Custom Website Development Services offer high security to your website. Going through a closed source development means that you are going to hire professional developers or companies. The companies design the website in such a way that there are less chances to be a victim of cyber-attack.
The professional designers and companies offer proper maintenance to your website on time. Professional developers and companies do not compromise on functionality and performance and offer maintenance through proper scheduling to bring efficiency to the website.
The professional development companies do not rely upon the template designs. Despite this, they bring creative and unique ideas to offer a professional look to your website.
A custom website package may also offer some other advantages to your business out of which content creation or management is the best and main advantage. You may have the chance to get the content on your website by professional writers.
custom web development agency offers you an optimized website. For example, the professional developers offer the proper functionality of SEO in your website to get a better position in search engines.
Cons Of Custom Website Development
The following are the cons of custom website development:
This is one of the major disadvantages of a custom website that it is expensive than open source platforms. As much professional team you would choose to develop your website as much cost you may have to pay.
Custom web development takes time to be accomplished. If you are going to launch your business quickly then the idea of a custom web development may delay the launch of your business.
Get The Better Development Services
From the above discussion, one can easily get the idea that what is the better choice for the businesses to run online. However, those who are looking to launch the businesses quickly and are not looking for extra features and functionality can be reliant upon a WordPress website. On the other hand, people who are looking for a professional website to offer a professional and official look to their businesses the best suggestion for them to develop a custom website for them. However, those who are worried about the cost and time frame regarding custom website they are invited by Softsolutions to get the better Web Development Services within the reasonable cost and manageable time frame.