Today mobile phones are using on a large scale throughout the world. The trend of using smartphones is increasing day after day. Today, almost 80% of the population is using smartphones. The reason behind it is that the use of phones has transformed from ordinary communication to the major points of attraction or interactions and all this happened because of smartphones. This revolution of mobile phone use is beneficial alike among individuals and businesses. Where individuals are getting interacted with their beloved and other acquainted people. At the same time, businesses are getting popular among the relevant audience.
However, smartphones are getting popular because of the innovation of mobile apps. This is the reason that today, mobile phone apps are considered as the main source of digital interaction. Every business aims to increase its visibility among the audience and especially among the relevant audience to increase its brand popularity and revenues. A mobile application makes the businesses able to get all these services to find multiple growth opportunities within a short time duration. Those who are anxious that how mobile app for business is the best way to get the popularity they have to read the following points that why Mobile Apps Development Service is important today for business?
Business Exposure
You are going to start a business then you have to advertise your business to tell the people that what type of services you are offering to them and why they have to choose your services, and some other interactions are necessary for a brand or business exposure. Today people do not want to visit the market to market or shop to shop to get their needy services and products. They browse mobile phones and search the brands through web applications and mobile applications. So, it would be helpful for you to offer a brand or business exposure instantly before a maximum of people.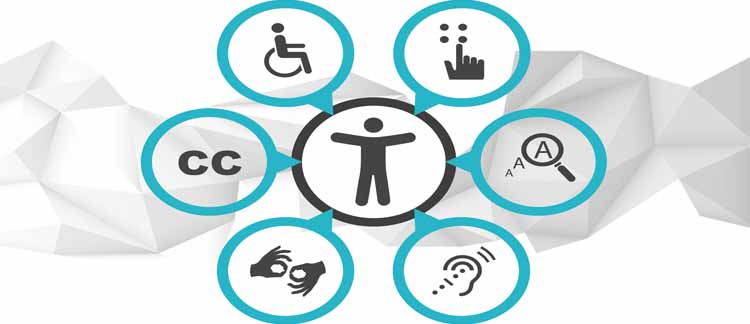 If a customer gets to know about you and wants to visit you but because of a long distance they may refuse the idea to visit you or some other circumstances lead the customers away from you. But, because of mobile applications, you can attract the customers to your business from every corner of the world. This is the reason that mobile app development services improve the accessibility of your business. Customers can easily find the details and services of your business while browsing the Mobile Application of your Business.
Through the mobile application, customers can easily contact you anytime and anywhere. If they are doubtful of any service and want to confirm other accessibilities they can directly contact you freely. In this way, customer service increases, and a customer does not want anything despite good customer service from any business. Make sure that you are active with the mobile app and are delivering all the information on the time that your customers are asking from you. But for this purpose, you have to hire the Best Mobile App Development Services that can provide the proper contact or chat services to interact with the customers.
Increase Customers' Loyalty
When customers get the complete consultancy regarding the services and they get the relevant services quickly for what they are looking then they show their interest for that particular service and whenever they need the services they contact that particular service provider. Besides this customers also recommend that particular business to their acquainted. In this way, a strong bonding increases between customers and businesses.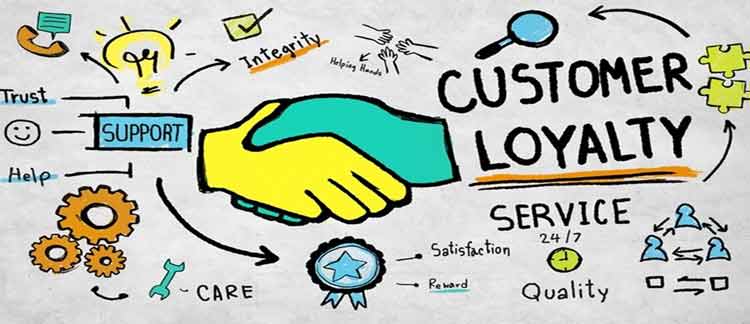 When customers visit your mobile application and share their experience then you can easily take the idea that what type of customers are visiting and what type of services they are looking for. In this way, you can bring improvements according to the preference of the customers.
Mobile apps are also known as the best marketing tools and help your business to grow better among your competitors. This has also reduced or almost killed the traditional way of marketing. For example, we find the business on the pamphlets, brochures, and signboards. Through a mobile app, the businesses can easily deliver the information of new launches, new offers, discounted price, booking schedules, newsfeed, or all other related aspects.
When you would get more customers to your businesses, more products you can sell and, consequently, it will increase your sale or revenue. Make sure that you are trying your best to engage more and more customers to your mobile application. The basic thing, for this purpose, is to keep your mobile application updated all the time.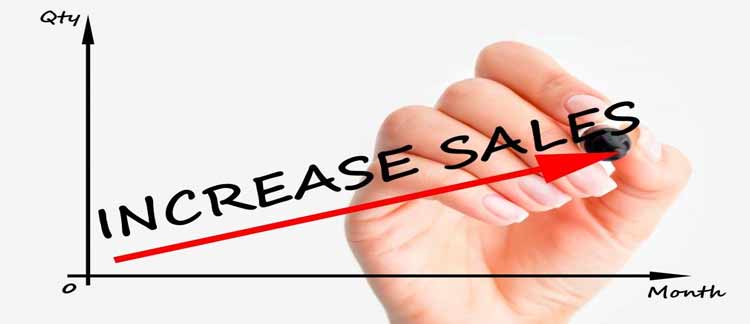 It helps to keep your customers updated. Whenever, you launch a product, offer discounts, arrange promotions, and any other activity you do with your business, your customers can easily get the notifications of updates. This helps your customers to find the best services on time.
Final Takeaway
No doubt, mobile apps help businesses to grow well. Today over 40% of businesses are using mobile applications to get better communication and interactions with the customers. It does not matter that you are running a small business or a large business, mobile apps are helping both to grow well. If you are also looking to get more customers to enhance your revenue this year then you are recommended to develop a mobile app of your business. After taking the decision of mobile app the businesses are required to find the Best Mobile App Development Company to get a better experience.
If you are wondering and still could not find the best platform then Softsolutions, a leading and professional app development company, invites you to get the best app development services in Pakistan through the professional developers. You can find the services of Hybrid Mobile App Development Services and all other latest trends to offer a professional look to your business.