Social media is a way to interact, communicate, and stay connected with the people in a more convenient mode. Today, the importance of social media platforms has reached such an extent that we browse social media accounts for all types of updates and news happening around us. There are thousands of people we find online at one time on social media platforms.
The statistics have shown that 3.6 billion people are using social media throughout the world. However, the estimation has shown that the number of users will be increased to 4.41 billion by 2025. Because of this huge usage of social media, businesses are getting promoted worldwide through social media marketing. The following are the Benefits of Social Media Marketing in Pakistan:
Customers Spend a Maximum of Time Online
It has seen that people are so much influenced by social media. Today, there are several social media platforms are running and there are millions of people are stayed online at one time on almost all the social media platforms. So, while running your campaign or promotions online you can reach a maximum of customers within no time. Engaging audience or relevant audience within no time is the main benefit of Social Media Marketing in Pakistan.
Can Easily Find The Relevant Audience
Through groups and pages on social media platforms, we can easily reach our targeted audience. Try to join the community of the relevant audience and promote your values and services there. Once people from some particular pages or groups will find the services according to their need then they would directly visit your page or profile. After getting the audience on your page, this is your task that how you make a strong bonding with your customers. Obviously, this can be possible because of quality products and good services.
You Can Run Advertisement
Almost all the social media platforms allow you to run different kinds of campaigns and advertisements to show off your services among a large number of communities within no time. Sometimes, it takes time to create a profile and to get thousands of followers on your page. But, if you are looking for an instant result then the best opportunity for you is to run campaigns through social media platforms. This will show your business to the relevant audience.
Get The Idea of Your Competitors
While going through social media platforms you will find your competitors, the businesses offering the same services that you have. In this way, you would get the opportunity to make a comparison with your competitors that how they are running their businesses for getting a maximum of revenue. This thing would help you to know that how you can convince the customers. Moreover, once after having a look at the working strategy of your competitors you can also design the best strategies to get a maximum of customers.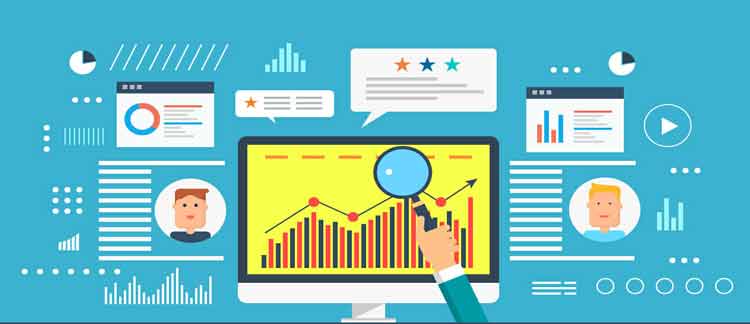 Social media accounts are also found as the best platforms to offer the best customer care services. If a customer has a query or wants to know something about the particular product then he can ask you directly through social media accounts. For example, customers can ask about the availability of the product, they can ask about the price range of the products, and they can ask anything anytime just by sending you a single text. This thing makes the customers happy and helps the business to get better growth.
It is common sense that if customers' views are increasing to your business, then this will also help in increasing your revenue. That is why a Social Media Marketing Proposal is offered to generate or increase the revenue to double the amount. If you are not so agreed with such an idea then you are suggested to choose the idea once and see the differences.
Improvement Through Feedback
Social media platforms also allow customers to talk about the products, their pros and cons, and all other aspects through comments and texts. When customers would give their feedback including both negative and positive feedback about your services then you would get the idea that how to eliminate the drawbacks from your services and what types of improvements are necessary to bring to expand your business.
Promotion of Products Within No Time
You are going to launch a new product or are ready to add your services and, at the same time, you have the wish to get a maximum of customers quickly towards your newly designed products, then it can be possible through Social Media Marketing Strategies.
Social media marketing services also help businesses to get more traffic on websites. While putting your products on the social media profiles you are recommended to add the link of the products to offer customers further details regarding that particular product. This link will direct your customers to the website and your website would also get a good rank in the search engines and your name will bloom among your competitors.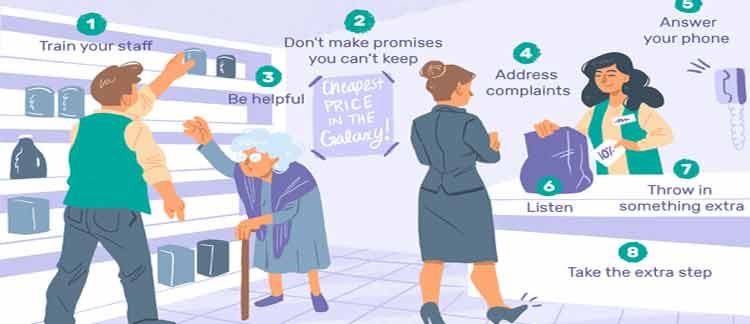 In the end, we are going to discuss another main and unique benefit of social media marketing according to which you can keep your customers updated all the time. Put the products on social media platforms regularly to keep the customers updated that what types of services are currently available for them. For this purpose, you are suggested to put the products on stories of your social media profiles because people tend to go through the stories rather than scrolling down the pages.
Get Better Social Media Marketing Packages
If you have created or maintained the online presence of your business and you are looking to increase your revenue then you are also suggested to choose social media marketing services to reach your targeted audience under the set duration.
Among the best social media marketing companies in Pakistan, Softsolutions is the one that has the complete idea that how a business can be promoted through social media accounts. Here you are provided different types of Social Media Marketing Packages and you are advised to choose the best according to your need. However, for further consultancy feel free to contact us today.